Dynamic response of plate under temperature field pulse.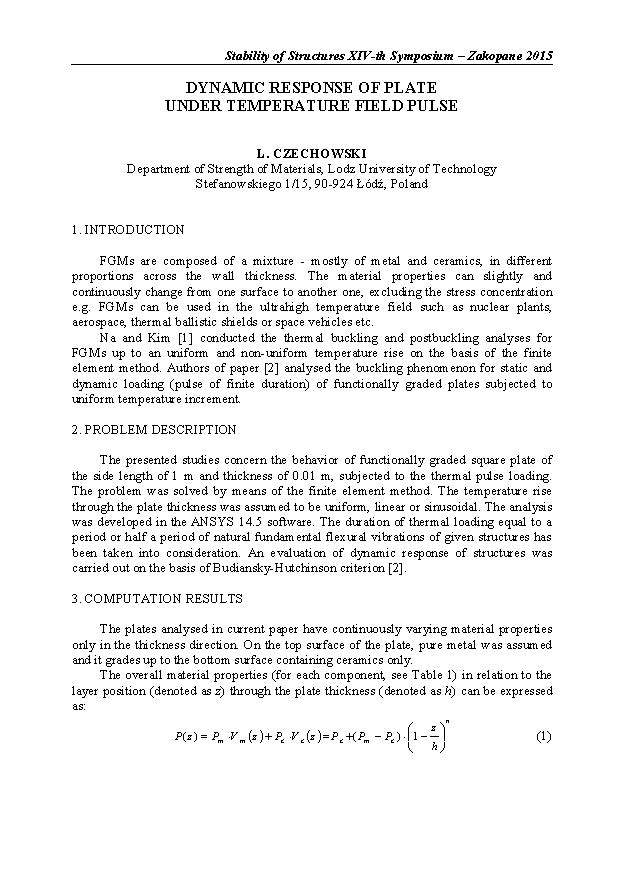 Autorzy
Wydawca
Wydział Mechaniczny. Katedra Wytrzymałości Materiałów i Konstrukcji. Politechnika Łódzka
Lodz University of Technology. Faculty of Mechanical Engineering. Department of Strength of Materials and Structures
Abstrakt
The work dealt with the numerical simulation of functionally graded plate under thermal pulse loading. It was stated that the great influence on the plate response had the distribution index, the duration and the kind of the temperature rise.
Słowa kluczowe
symulacja numeryczna
,
dynamiczna reakcja
,
mechanika
,
numerical simulation
,
dynamic response
,
mechanics
Cytowanie
Stability of Structures XIVth Symposium, Zakopane 08-12.06.2015, pages 31-32
Kolekcje